About Me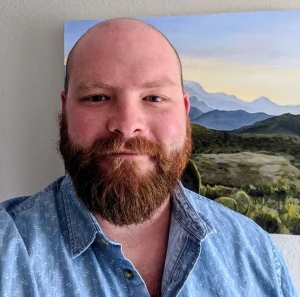 Thank you for visiting my teaching and professional profile. My name is Sam Johnson and I am currently a PhD Candidate in Literary, Language, and Cultural Studies at the University of Miami (UM) in the Department of Modern Languages. I also have completed Master's degrees in Latin American Studies, Spanish, and Portuguese at the University of New Mexico (UNM). AT UM I teach Spanish and Portuguese Language, Latin American Cinema, and Latin American cultural studies.
I received my B.A. in Spanish and History from Aquinas College in Grand Rapids, MI. While pursuing my undergraduate degree I was able to spend semesters in Spain and Costa Rica, acquiring a passion for the Spanish language, Latin American history and culture, and international education. While at UNM, I served as a TA in Ecuador, coordinated online classes, and was supported by the Foreign Language and Area Studies (FLAS) fellowship to study Portuguese and travel to Brazil. Currently, my studies at UM are centered on representation of the environment and climate change in Latin American cultural production and their intersections with race, social class, and (de)colonial theory. My education is supported by a teaching assistantship through the Department of Modern Languages where I have served as tutor and instructor as I complete my studies.
During the completion of my post-secondary degrees, I have learned not only a passion for my education but for the education of others. In the following pages please find original teaching materials developed for Spanish as a second language courses as well as my CV. Please feel free to contact me with any inquiries at contact@samgjohnson.com. Thank you for taking the time to visit my page!